I will do kindle ebook book formatting createspace paperback formatting
Layout Design, TOC, formatting, Headers&Footers, Page Numbering, Print ready Epub,Mobi,PDF.
Welcome! Expert createspace formatting, kindle ebook, book formatting, interior layout design and covers formatting services for kindle paperback and createspace, book formatting services!
Looking for perfection? *You landed at professional place*
100% satisfaction-quality-work or charges back!
Service includes the expert formatting of your book and covers to meet CreateSpace and KDP specifications with:
Clickable Table of contents
Clickable hyperlinks
Drop caps
Paragraphs formatting & Indenting
Headers&Footers
Page Numbering
Bullets, Number lists
Images & Bleed Images
Chapters starting on the right page
All trim size options
Expert kindle ebook createspace formatting interior book formatting
If you have any query do not hesitate to contact me with your document or information on your document to request for a custom quote and I will get back to you immediately!
tags: book formatting,paperback amazon, createspace formatting, ebook formatting, covers formatting and book formatting,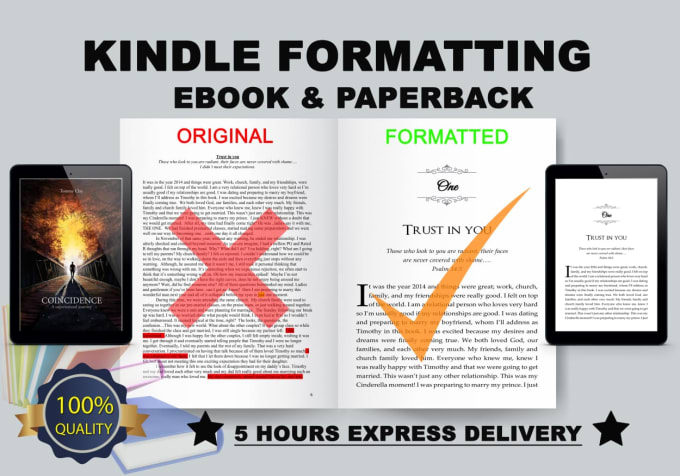 I will do kindle ebook book formatting createspace paperback formatting